Tech spec
How much oxygen does it produce?

1 to 5
Pulse Flow Settings
How much does it weigh?
With single cell battery
4.9lbs
2.2kg
With double cell battery
5.7lbs
2.6kg
The G3 is lightweight and easily worn over the shoulder with the provided carry bag and shoulder strap. An optional backpack accessory is available to purchase separately for even greater comfort.

How long does the battery last?
Setting 1
Battery recharge time: 4 hrs or 8hrs. Battery run-times are approximate and is dependent on breathing rate.

How noisy is it?
39db(A)
at Setting 2
Quiet operation. As a guide, the G3 should be barely noticeable in a quiet restaurant when placed beside you on the ground.
Use this device anywhere around the world. Comes with DC power supply for use in a vehicle.
HEIGHT

8.3in.

21.0cm
WIDTH

8.8in.

22.2cm
DEPTH

3.0in.

7.6cm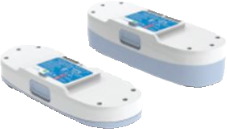 INOGENONE® G3 Portable Oxygen Concentrator With 8 Cell Battery
IN STOCK
£1,850.00

£2,499.00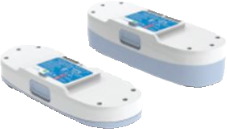 INOGENONE® G3 Portable Oxygen Concentrator With 16 Cell Battery
IN STOCK
£1,950.00

£2,599.00
INOGENONE G3 Unit

INOGENONE G3 Bag & Strap

AC Power Supply

DC Power Supply

User Manual

Nasal Cannula

Buy this item
VAT free online
If you reside in the UK or EU and suffer from a chronic illness and/or registered disabled, you may qualify for VAT Exemption. VAT is removed upon completion of the VAT exemption declaration at checkout. For more information Click here or download our VAT exemption form here