Overview
The INOGENONE® G3 is a popular choice amongst oxygen users for its ease of use, stylish and non-medical feel.
With up to 5 pulse flow settings available, the INOGENONE® G3 strikes the perfect balance between those wanting a lightweight solution and the flexibility of delivering oxygen at a more demanding level.
This compact oxygen solution weighs from only 4.9lbs (2.2kgs) and can be worn easily over the shoulder in its protective black bag. A backpack accessory is also available separately for even greater comfort and independence.
The G3 is powered by either an 8 or 16 cell battery that slots neatly onto the base of the machine with an approximate run-time of 4 or 8 hours respectively (on setting 2). The user-interface is clear and easy to operate with a white back-lit LCD display that shows the remaining battery operation time in hours/minutes and the current setting.
Tech spec
How much oxygen does it produce?
1 to 5
Pulse Flow Settings
The INOGENONE® G3 produces oxygen with a concentration of 90% -3% /+ 6%. It has 5 pulse flow settings available which may be suitable for oxygen users prescribed up to 5 litres per minute.

How much does it weigh?
With single cell battery
4.9lbs
2.2kg
With double cell battery
5.7lbs
2.6kg
The G3 is lightweight and easily worn over the shoulder with the provided carry bag and shoulder strap. An optional backpack accessory is available to purchase separately for even greater comfort.

How long does the battery last?
Setting 1
Battery recharge time: 4 hrs or 8hrs. Battery run-times are approximate and is dependent on breathing rate.

How noisy is it?
39db(A)
at Setting 2

Quiet operation. As a guide, the G3 should be barely noticeable in a quiet restaurant when placed beside you on the ground.
Use this device anywhere around the world. Comes with DC power supply for use in a vehicle.
HEIGHT

8.3in.

21.0cm
WIDTH

8.8in.

22.2cm
DEPTH

3.0in.

7.6cm
3 Year Warranty
Warranty covers parts & labour for 3 years. Batteries, sieve beds & accessories 1 year
Airline Approved
This device is approved for Air travel subject to the carrier's terms & conditions
Not compatible with a ventilator device
Whilst this device may be suitable for use during sleep, it cannot be used in conjunction with a CPAP or BiPAP device.
Key Features

Ideal for long term oxygen therapy
In such a compact design, the G3 offers up to 5 pulse flow settings making it a highly popular solution for long term oxygen users. This means the user can stay mobile, with one of the smallest and lightest oxygen solutions available, and still be able to keep up with the user's oxygen requirements for years to come.

Available with an 8 cell or 16 cell battery
Users can opt to purchase the INOGENONE® G3 with either an 8 or 16 cell battery. The INOGENONE® G3 with a 16-cell battery installed offers the best battery life with up to 9 hours operation time (based on lowest setting). However, it does come with a small compromise adding a further ¾ lb to the overall carrying weight of the machine.

User friendly control
The backlit LCD display shows the current setting and remaining battery life in hours and minutes. The setting can easily be changed by pressing the plus and minus buttons.
Be mobile for longer with In-vehicle charging
Whilst travelling, the G3 can be powered and charged using the provided DC 12v charger meaning the user can be mobile for longer. Take full advantage of a fully charged battery from the moment you step outside the car and not from when you left home.
Be mobile for longer with extra batteries & an external charger
The purchase of additional batteries combined with an external charger (available separately) offers the user complete peace of mind without needing to be conscious of time.
Even greater independence with a backpack (optional)
Concentrate the weight of the G3 over both shoulders with the optional back pack accessory. Make it even easier to be mobile especially if the G3 is to be worn for extended periods of time.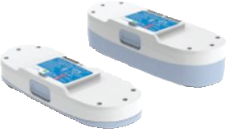 INOGENONE® G3 Portable Oxygen Concentrator With 8 Cell Battery
OUT OF STOCK
£2,095.00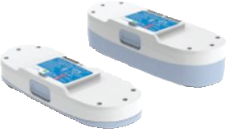 INOGENONE® G3 Portable Oxygen Concentrator With 16 Cell Battery
OUT OF STOCK
£2,195.00
INOGENONE G3 Unit

INOGENONE G3 Bag & Strap

AC Power Supply

DC Power Supply

User Manual

Nasal Cannula

Buy this item
VAT free online
If you reside in the UK or EU and suffer from a chronic illness and/or registered disabled, you may qualify for VAT Exemption. VAT is removed upon completion of the VAT exemption declaration at checkout. For more information Click here or download our VAT exemption form here