Overview
The FreeStyle Comfort by CAIRE (Formerly AirSep) is a lightweight, multi-setting portable oxygen concentrator. Weighing from as little as 5lbs (2.3kgs), this stylish and ergonomically designed concentrator provides up to 5 pulse-flow settings.
Its unique curved design is aimed to conform to the user's body to reduce bouncing whilst walking and increase overall comfort when using the concentrator. The FreeStyle Comfort is incredibly simple and easy to use with just three buttons to power on/off the machine and adjust the flow to the desired setting – The only buttons an oxygen user is ever likely to need on a portable oxygen concentrator.
The large LCD screen shows current setting and remaining battery life in colour. Should the Comfort sound an alarm IE low battery or detached nasal cannula, the user will be prompted with an easy to understand graphic on the display to help troubleshoot the problem.
The FreeStyle Comfort is available with a detachable 8 or 16 cell battery that conveniently slots onto the bottom of the machine. It comes complete with a generous 3-year warranty on the main unit and sieve beds. Batteries and other accessories come with a standard 1-year warranty.
Tech spec
How much oxygen does it produce?
1 to 5
Pulse Flow Settings
The Freestyle comfort produces oxygen with a concentration of 90% -3% /+ 5.5%. It has 5 pulse flow settings available which may be suitable for oxygen users prescribed up to 5 litres per minute.

How much does it weigh?
With 8 cell battery
5.0lbs
2.3kg
With 16 cell battery
6.0lbs
2.7kg
It is ultra-lightweight and easily worn over the shoulder with the provided carry bag and shoulder strap.

How long does the battery last?
Setting 1
Battery recharge time: 3.5 hrs for 8 cell battery or 6hrs for 16 cell battery. Battery run-times are approximate and is dependent on breathing rate.

How noisy is it?
40db(A)
at Setting 2

Quiet operation. As a guide, it should be barely noticeable in a quite restaurant when placed beside you on the ground.
Use this device anywhere around the world. Comes with 13.5-15.5v DC power supply for use in a car.
HEIGHT

10in.

25.4cm
WIDTH

7.3in.

18.5cm
DEPTH

3.1in.

7.9cm
3 Year Warranty
Warranty covers parts & labour & sieve beds for 3 years. Batteries & accessories 1 year
Airline Approved
This device is approved for Air travel subject to the carrier's terms & conditions
Not compatible with a ventilator device
Whilst this device may be suitable for use during sleep, it cannot be used in conjunction with a CPAP or BiPAP device.
Key Features

Ultra-lightweight & Portable
The comfort can be worn with or without the black carry bag. The machine is IP22 rated which means it is protected against rainfall – Even if the carry bag isn't fitted.

Easy to use control panel with Large LCD Display
The Freestyle Comfort has an easy to use control panel with Large LCD display that shows setting and battery life in colour.

Two battery options
The freestyle comfort comes with either an 8 or 16 cell battery lasting up to 8 hours on setting 2. The battery slots conveniently onto the bottom of the machine. Extra Batteries along with a desktop charger can be purchased separately to give that extra flexibility.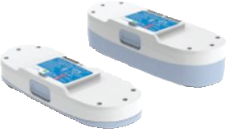 CAIRE® FreeStyle Comfort Portable Oxygen Concentrator with 8 Cell Battery
IN STOCK
£1,850.00

£2,399.00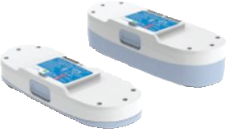 CAIRE® FreeStyle Comfort Portable Oxygen Concentrator with 16 Cell Battery
IN STOCK
£2,050.00

£2,499.00
Freestyle Comfort Unit

Freestyle Comfort Bag & Strap

AC Power Supply

DC Power Supply

User Manual

Nasal Cannula

Buy this item
VAT free online
If you reside in the UK or EU and suffer from a chronic illness and/or registered disabled, you may qualify for VAT Exemption. VAT is removed upon completion of the VAT exemption declaration at checkout. For more information Click here or download our VAT exemption form here