Overview
The Zen-O™ from GCE is an all-in-one portable oxygen solution that caters for a wide range of oxygen patients whilst maintaining a high degree of portability.
It has two oxygen flow modes, providing up to a maximum of 2 litres per minute of continuous flow and 6 pulse flow settings. Weighing from just 10.8lbs (4.66kg), the Zen-O™ is one of very few devices offering a continuous flow option where it's possible that the unit can be worn over the shoulder. The concentrator also comes with a wheeled cart and accessory bag as standard.
Its stylish design is coupled with a simple to use interface and intuitive button operation, all on a backlit LCD display.  Using advanced patented technology, Zen-O™ automatically responds to an increase of the user's breathing rate, increasing the amount of oxygen delivered to ensure the user remains saturated.
Zen-O™ can be purchased with one or two 12-cell Lithium batteries providing up to 9 hours of use (on Setting 2 pulse) on a single charge depending on usage conditions, flow mode and setting. The battery compartment can house two batteries at the same time
Tech spec
How much oxygen does it produce?
1 to 6
Pulse Flow Settings
0.5 to 2
LPM Continuous Flow
The Zen-O produces oxygen with a concentration of 90% -3% /+ 6%. Mode and flow settings is easily adjusted via the control panel.

How much does it weigh?
With single cell battery
10.8lbs
4.66kg
With double cell battery
11.7lbs
5.32kg
Although the Zen-O may be light enough to be carried, it does come supplied with a pull cart with telescopic handle for easy transportation.

How long does the battery last?
Setting 1 Pulse
0.5 LPM
Battery recharge time: 4 hrs or 6hrs. Battery run-times are approximate and is dependent on breathing rate.

How noisy is it?
38db(A)
Setting 2

Quiet operation. Zen-O is one our quieter machines in our range. As a guide, the Zen-O should be barely noticeable in a quiet restaurant when placed beside you on the ground.
Use this device anywhere around the world. Comes with 12v DC power supply for use in a car.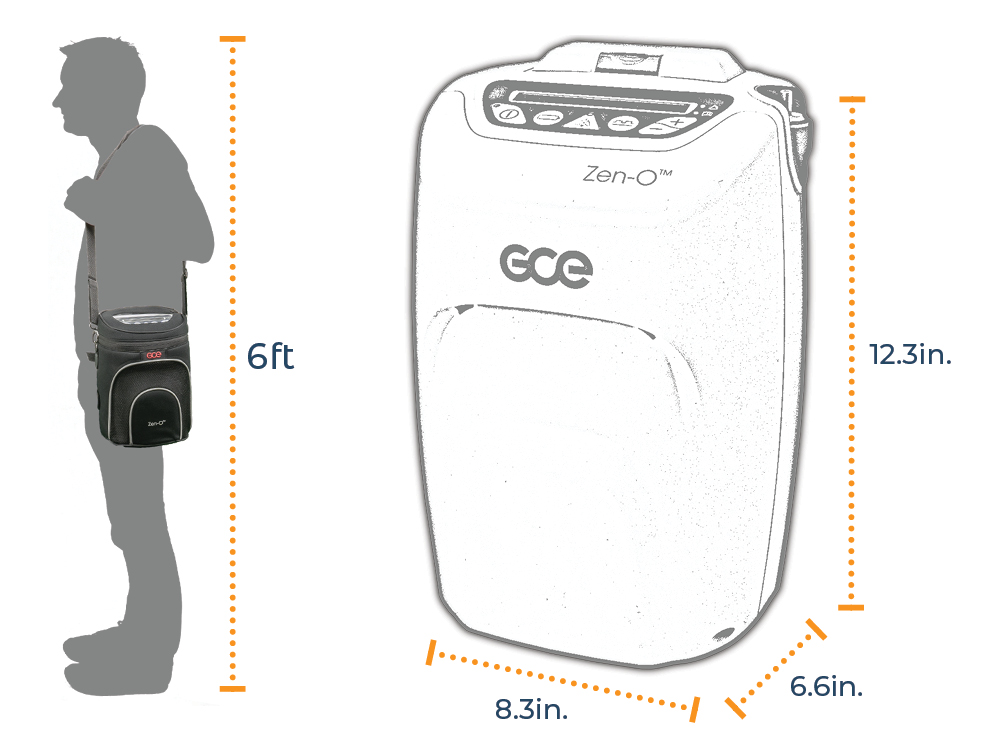 HEIGHT

12.3in

31.3cm
WIDTH

8.3in

21.2cm
DEPTH

6.6in

16.8cm
2 Year Warranty
Warranty covers parts & labour for 2 years. Batteries & accessories 1 year
Airline Approved
This device is approved for Air travel subject to the carrier's terms & conditions
Compatible with a ventilator device
Whilst this device may be suitable for use during sleep on pulse flow mode, it can also be used in conjunction with a CPAP or BiPAP device on continuous flow mode.
Key Features

Lightweight all-in-one oxygen solution. Made in Britain.
The Zen-O™ has two flow modes. Ideal for users that have a specific requirement for continuous flow oxygen and/or for use alongside a CPAP/ BiPAP machine. Although the Zen-O™ can be worn over the shoulder, it may prove physically challenging for some. Zen-O™ is provided with a large wheel pull cart where the machine can easily be mounted and secured with a velcro strap. The telescopic handle can be adjusted at a height to suit. The Zen-O™ is proudly made in Great Britain.

Room for two.
The Zen-O can house up to two battery packs lasting up to 4 hours 30 minutes each (on setting 2 pulse). The battery slots are located at the top of the machine. Having both battery packs inserted will increase the overall weight of the machine slightly but this is barely noticeable if the machine is mounted on the trolley. The Zen-O comes supplied with either one or two 12 cell battery packs.

Simple to use
The user interface is simple to use with clear LCD display showing current setting and mode. Pushing the battery indicator button will show the remaining run-time on each battery in %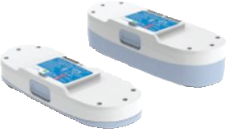 GCE Zen-O™ Portable Oxygen Concentrator (Single Battery Package)
IN STOCK
£2,565.00

£2,899.00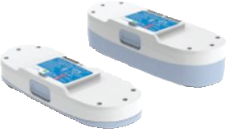 GCE Zen-O™ Portable Oxygen Concentrator (Double Battery Package)
IN STOCK
£2,855.00

£3,099.00
GCE Zen-O Unit

Cart Telescopic handle

Carry Bag with shoulder straps

AC Power Supply

DC Power Supply

Accessory Bag

User Manual

Nasal Cannula

Buy this item
VAT free online
If you reside in the UK or EU and suffer from a chronic illness and/or registered disabled, you may qualify for VAT Exemption. VAT is removed upon completion of the VAT exemption declaration at checkout. For more information Click here or download our VAT exemption form here